Storytelling so good, it shouldn't be legal.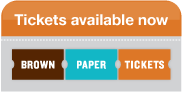 We won't be breaking any laws at Live Law 6, but we'll be shining a very bright light on the law, and how it affects our day-to-day lives.
Live Law is a spoken word performance that travels from city to city, produced and broadcast by the excellent Life of the Law podcast (TLotL). Next week, Live Law comes to Music City, as a happy collaboration between PursuitMag and TLotL, with support from Nashville Public Radio.In this installment, Nashville music insiders will speak about the ways the law and music collide, and how that collision has changed Music Row forever.
You'll hear stories by Music Row icon Harold Bradley (the most recorded guitarist in history), hit songwriter Jason White, Alison Prestwood (a bassist-turned-attorney), Loren Mulraine (a gospel-singing law professor), and John Allen (a small-town kid who made good in the music biz).
With musical guests, the Muddy Magnolias (named "Best Unsigned Duo" by Rolling Stone).
EVENT DETAILS:
WHO: Sponsored by The Life of the Law, PursuitMag, and Nashville Public Radio.
WHAT: A live radio show about music and the law
WHEN: Wednesday, August 6, 7-9pm
WHERE: W.O. Music School, 1125 8th Avenue South, Nashville, TN
HOW: Buy tickets here — $20 in advance; $25 at the door
WHY: Because there's never been anything like it in Nashville. Plus, cocktails & apps are included, and they will be tasty.
Preview: Hear the storytelling chops of Jason White on NPR's Studio 360 and Alison Prestwood on Nashville Public Radio.


Special thanks to The Life of the Law, Nashville Public Radio, the W.O. Smith Music School, Yazoo Brewing Company, The Clean Plate Club, BMI, Edley's BBQ, Burger UP, Puryear Newman & Morton, North Purcell Ramos & Jamieson, Clay Bradley, Simon Gugala, Roger Pistole, Jeffrey Wyatt Wilson, Vali Forrister, Matt Tocco, and Austin Gray.

Recent Comments